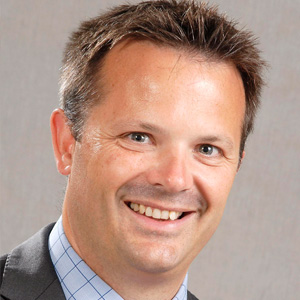 Consultant
Mr Simon Tilley MB BS BSc DM FRCS (Tr & Orth)
I qualified from University College London Medical School in 1999.  A year later I moved to Wessex and began my specialist training. I was appointed as a consultant to Southampton General Hospital in 2012. Before taking up this post I undertook three fellowships. The first was as a senior hip and knee fellow in Sydney with the Specialist Orthopaedic Group, one of the most prestigious joint replacement fellowships offered to visiting surgeons. Two further fellowships followed in Southampton concentrating on complex hip and knee replacement surgery. I am a specialist lower limb orthopaedic surgeon with a particular interest in hip and knee replacement surgery and lower limb trauma, with a particular emphasis on people with osteoporosis. I have a doctorate of medicine in the use of stem cells in complex orthopaedic surgery. I employ a multidisciplinary approach to hip and knee surgery and believe passionately that the combination of patients taking an active role in the decision making process together with dedicated nurses, therapists and anaesthetists improve outcomes. I have developed an expertise with many types of hip and knee replacement designs and am well placed to offer the most appropriate design to my patients. This includes gender specific knee implants and the use of advanced bearings including ceramics, which are hoped to last considerably longer than traditional designs.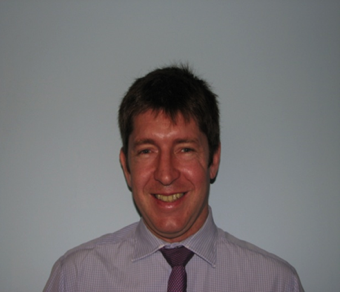 Anaesthetists
Dr Julian Nixon
I qualified from the University of London in 1994, moving to the south coast in 1996 to start my training in Anaesthetics. In 1999 due to a burgeoning interest in Intensive Care Medicine, I took a sideways step to do a training rotation in General Medicine, gaining my membership of the Royal College of Physicians (completed 2003). I returned to Anaesthetics in 2001, starting a training rotation based at Southampton. I gained my fellowship to Royal College of Anesthetists in 2003. I completed advanced training in Intensive Care Medicine and was awarded a dual CCT in Intensive Care Medicine and Anaesthetics in April 2006. Free forex calculator & position sizing tool
get more info
. I was appointed as a Consultant in Intensive Care Medicine and Anaesthetics at the University Hospital Southampton, taking up post in May 2006. My specialist interests in Anaesthetics include complex major surgery (Hepatobiliary Surgery and major Urology) and Orthopaedics (mainly hip, knee, foot and ankle). As part of my Orthopaedic practice I offer various techniques in regional anaesthesia as an aid to post operative pain relief.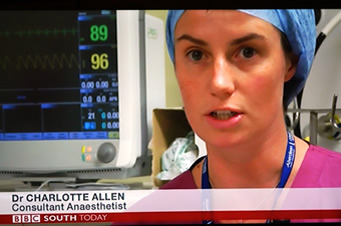 Consultant Anaesthetists
Dr Charlotte Allen
Charlotte qualified as a doctor from the University of Southampton in 2000. She trained in general medicine prior to commencing a career in Anaesthetics. She gained her fellowship to Royal College of Anesthetists in 2005 and has been a Consultant at University Hospital Southampton since 2012. Charlotte has advanced training in intensive care medicine. She gained expertise in the optimization of patients for major surgery and management of pain from her fellowship in Australia. Her specialist interest includes orthopedic and complex major surgery. She completed a diploma in clinical ultrasound through Melbourne University and is able to offer new techniques in regional anesthesia to help with post-operative pain relief.
Diane is based at Spire Southampton Hospital.  She would be happy to discuss any queries that you may have and is able to offer appointments for Mr Tilley at
[email protected]
the Spire Southampton, Wessex Nuffield and Sarum Road Hospital in Winchester.
Testimonial
I could not possibly let the moment pass without thanking you for the operation on my knee. Strange to say it was all quite an unforgettable experience in the nicest way. My thanks also to your splendid team. Mr M.S.
Testimonial
I would just like to thank you very much for giving me a good lease of life, for your great skill and for being so caring. It was wonderful to be pain-free! Best Regards Mrs J.S.
Testimonial
I just wanted to tell you how very grateful I am to you for carrying out the operation – and doing such a fantastic job! I know many people who have had similar operations but none can compare their results with mine! There is no pain now from my knee, and I have great movement and flexibility.  I will perfect the kneeling, it is too important to me to let it go.  My biggest benefit, I think, has been my general fitness and health.  Pain really wears you down and without it I feel several years younger!! So this card is just to say a really sincere "thankyou" to you and your very skilled staff.  With warmest good wishes to you.  I hope there will be many more patients who benefit from your wonderful skills! Yours very sincerely, Mrs C.W.
Testimonial
We would like to thank you so much for your expertise and approach-fulness while attending my husband with his new replacement knee. We have been very impressed with the attention you have given and also the staff at the Spire. We look forward to the future with his new knee and hopefully new lease of life.
Mr B and Mrs D R.
Contact/Find us
Spire Southampton Hospital,
Chalybeate Close,
Southampton,
Hampshire SO16 6UY
T: 023 8091 4415
E: [email protected]